Lion's Mane
For Memory and Focus

Cordyceps
Energy & Performance

Chaga
Metabolism & Immunity
Turkey Tail
Gut Health & Antioxidant

Maitake
Energy & Gut Health

Reishi
Immunity & Stress Reliever

Acai Berry
Blood Sugar Support

Spirulina
Anti-Inflammatory

Chlorella
Heavy Metal Detoxification

Celery
Digestion & Antioxidant


Moringa
Stress Reliever & Energy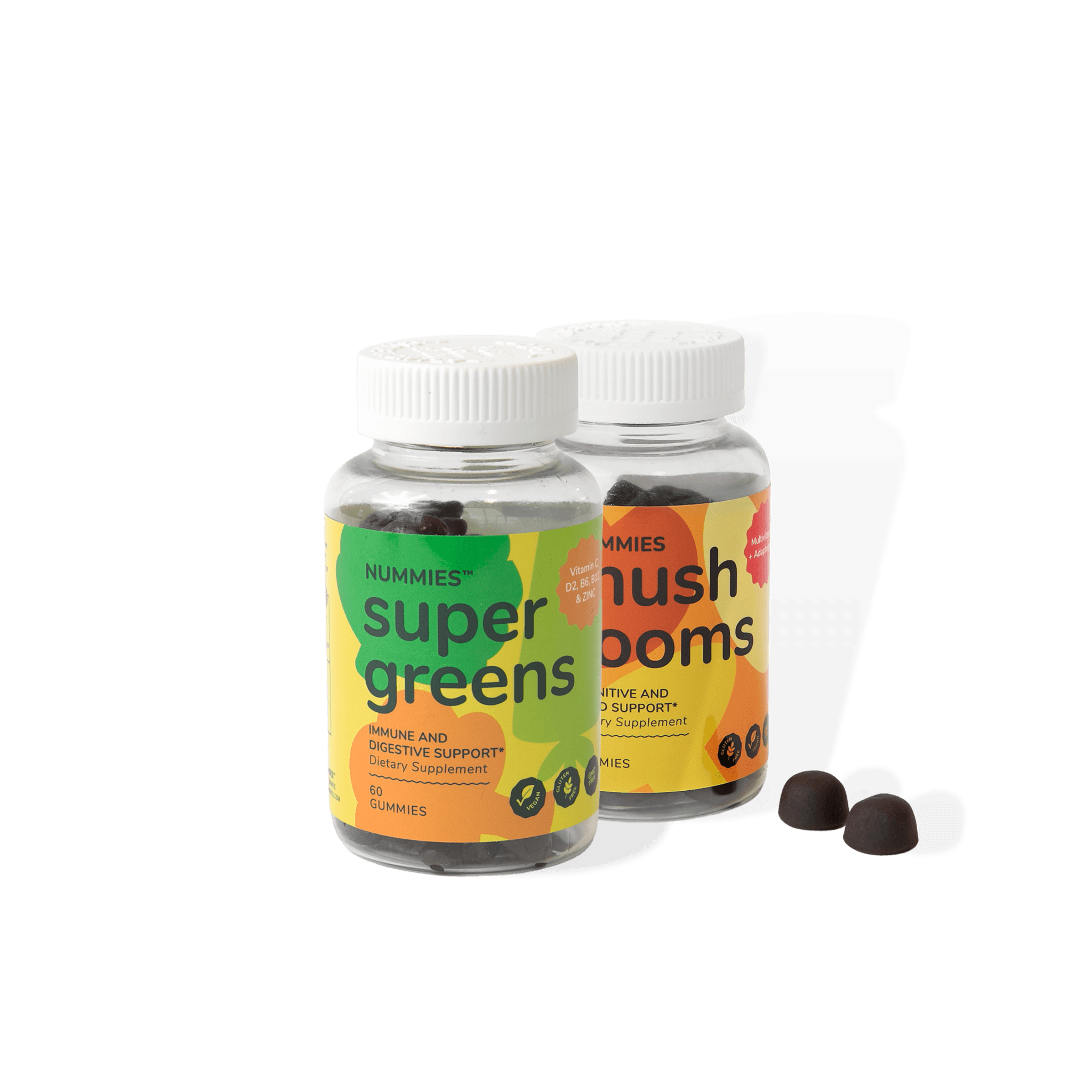 Subscribe + save
Start your Healthy Journey
+ 15% of every order
+ Modify, pause or cancel anytime
+ 100% money-back guarantee
The Results are real. They've greatly helped with my mood. I feel more incline to complete my tasks and feel sharper throughout the day.
These are by far my favorite supplement. Everything about them. The nutritional value, the taste, the little cute shapes. Super recommended!
am a huge fan of this product! I just started taking them, and love the all natural ingredients and the taste.