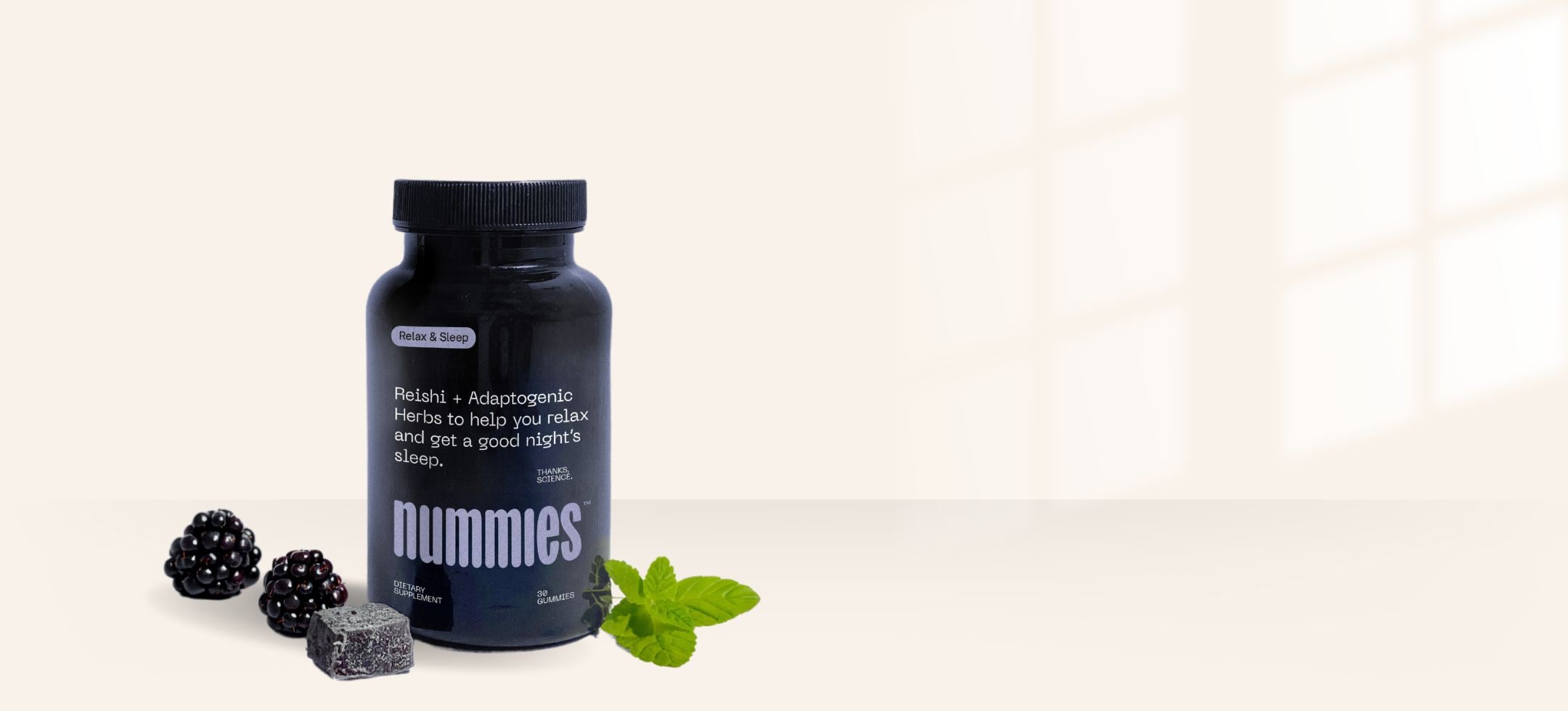 "NEW - Relax & Sleep GUmmies"
Get the rest you deserve with ingredients that matter!
Super Healthy, Super Tasty, Superfoods!
Made with organic functional mushrooms, rich in nutrients and unique compounds, our Nummies, third-party tested products, are a delicious way to keep you in with your daily dose of nutrients at all times.
Sourced with Ingredients that Matter
Organic Mushrooms Fruiting Body
Gluten Free & Allergen Free
No artificial colors or flavors
Made in USA in FDA registered facility
Offering Unique Compounds with Supercharged Benefits for your Body, Brain and Soul.
How are they made.
Our gummies are formulated with real ingredients from functional mushrooms and adaptogenic superfoods. With unique compounds and rich in nutrients to complement your diet.
How it works.
Both of our Nummies' formulas bring yourself to balance; impacting your nervous, endocrine, immune system, and mind to allow you for better performance.
What to take.
For Adults 18 and above, take 2 gummies everyday to build the defenses and performance you need.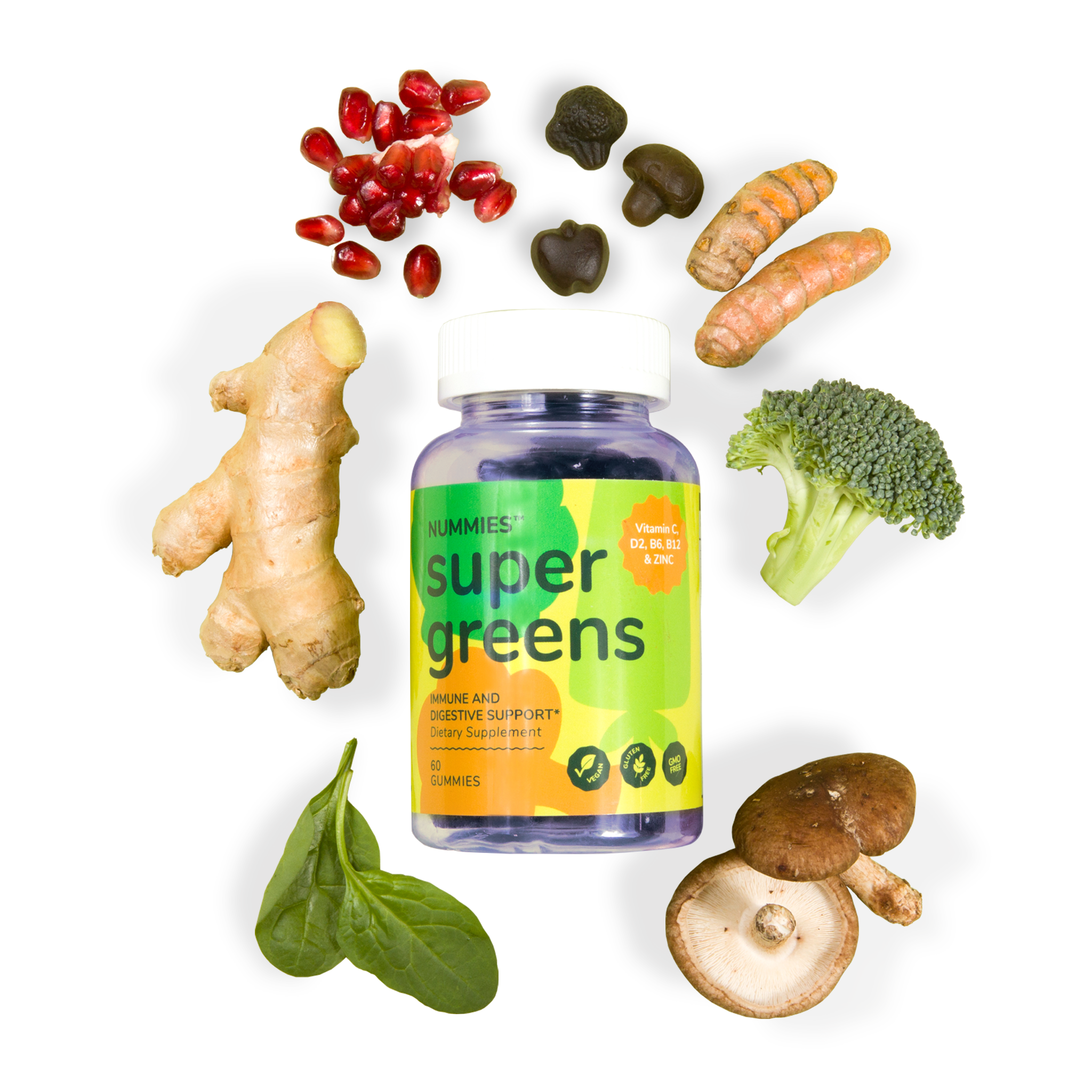 Supergreens Vitamin Gummies
Supergreens Fiber, Pre & Probiotics (chicory root)
A picky eater, don't feel your diet is good ? Feeling sluggish? Have a poor digestion and too much gas?
Get the benefits of supergreens in a delicious raspberry infused gummy. Practical to go with you wherever you need and practical to add to your everyday routine.

Vegan, non-GMO source of prebiotic fiber. Support Detox, Healthy Digestion, Bowel Regularity and More!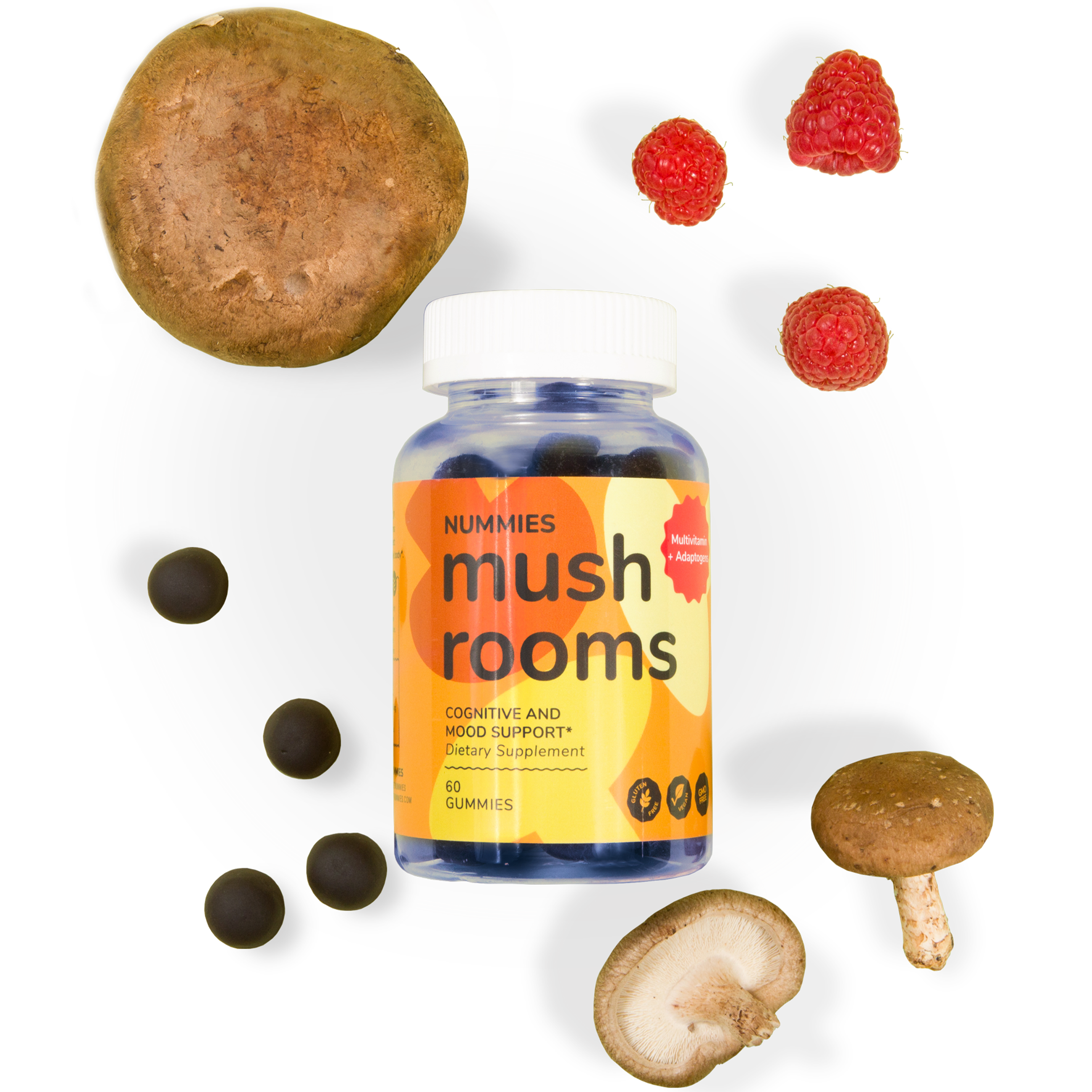 FUNCTIONAL MUSHROOMS GUMMIES
Made out of Nootropics & Adaptogenic Mushrooms
Lack of Focus? Brain fog and too much stress that gets you moody?
Feed your Brain with Functional and Nootropic Mushrooms to help regenerate brain cells. Recover your Memory, Sharpen your Focus, Balance your Mood and help your anxiety.
Made with Organic Fruiting Body Mushrooms. Vegan and Non-GMO.
REVIEWS
Join the mushroom movement.
REALLY GOOD PRODUCT!
It really works and helps me stay focus throughout the day. I recommend you give this product a try, won't disappoint.
~ Evan R.
Amazing. No more bloating!
I've struggled with digestive issues. It works so well. It's gentle and effective every day support, and taste delicious.
~ Karin S.